This was a good read! I loved the main character, Arthur. He is a boy who made a bad choice, OK, a really bad choice one day. He threw a brick at a man who was homeless. WHAT?! Yeah, I know. The thing is you begin to understand why he did it eventually. I don't agree with the choice I made, but I understand why he did it. Well, because he did that, he was sent to juvenile detention. After a bit of time there he is let out on probation with the contingency plan that he must provide community service to the man he hit with the brick! What a strange situation. Well, in this book you go on a journey of discovery with Arthur and see him grow. The think I really enjoyed about this book is that it has an epilogue. Kind of like in Harry Potter when you find out what happens to the characters later in life. In this book, it tells you what happens 7 years later. Why 7 years, you have to read the book to understand why the number 7 is important! Read it, it will make you smile.
---
Please read this book. I'm serious. Please! I LOVED this book. After reading this book, you feel like you have made a new friend. The new friend is the main character, Ada. Ada is a young girl who lives in London and escapes a cruel mother to the countryside of England to be safe from possible bombings from Hitler. Ada and her brother Jamie are begrudgingly taken in by Susan who is challenged with dealing with the loss of an important friend. Ada and her brother are malnourished, fearful, and unaware of so many simple things. For instance, they both have never been to school or for Ada, she wasn't even allowed out of the house. Her mother was embarrassed of her twisted foot. Daily her mother would tell her that she was worthless. In this book, you will take a journey with Ada where she learns not only to trust others but in herself. She will learn to speak up and see that she is important and is valuable. Guess what? She catches a German spy! This is an action packed book that will keep you wanting to keep the light on at night to read one more chapter.
---
This is what I am reading now. Will update as soon as I finish it.

Ok, I finished it! It was good! It was a fast paced, page turner of a book. Every chapter kept me on the edge of my seat to see what would happen next.

The main character, Gabriel, has a unique ability with ravens. It is actually a family secret. Gabriel has the ability to talk to ravens. He can also connect with one and fly in its body. His father, who has been missing for the last ten years, also had the same ability.

Gabriel is trying to find a magical necklace called the torc. Yes, it is magical, but it contains black magic.

Well, Gabriel's uncle, Corax is actually holding Gabriel's father captive in a city under the ground called Aviapolis. Corax is evil and is actually half man, half raven.

Luckily, Gabriel has a couple of great friends that work with him to help get his father back.

Like I said, this is a fast, page turner of a book. Interestingly, it is filled with riddles!

---
So what do strong readers do? They share their love of books. On Curriculum Night some readers wanted to share their love of graphic novels with me. They lent me 2 graphic novels and I read them. They were GREAT! Here's what I can take away from graphic novels: the pictures help tell the story. They enhance the emotions being expressed by the characters. In these books, it is a series, girls at a camp share a strong friendship and go on many adventures. Each girl has a personality that develops within the book. I was pleasantly surprised at how I enjoyed this genre of books! I suggest all readers give these a try or another type of graphic novel. Let me know what you think!
​


---

Here is what I am reading now....and WOW! I can't stop! The reason I chose it, is because I have read other great books by the same author. Do you ever read lots of the same book by the same author?

Ok- I just finished this...it was 2 books packed together! Ok! I am hooked by this series! I don't say this often, but I want to read on in the series.

Here are the nuts and bolts of this book. First it is a science fiction, which is not my usual genre to read it but this really captured me!

Two families are coming together to be one family and let's just say the kids of the two families are not pleased by this new change at all! The parents decided to take the whole family on their honeymoon where they rented a yacht to cruise the ocean with. Well, as luck would have it, a storm hits their first night out, the captain meets an unfortunate end and the whole family is shipwrecked on a deserted island. Or maybe I shouldn't say deserted. There are all sorts of creatures that they meet while trying to stay alive until they are rescued. They encounter birds with human mouths filled with teeth, kangaroos with the claws of a lion, Great White sharks that are able to walk on land for a short amount of time! I know! It is crazy to imagine these creatures.

The family, while busily trying to stay alive on this island one day find a girl. She tells the family a story of how she got there that is quite imaginative, or is it?

Seriously, read this page turner of a book! I am now looking for the third in this series!


---
Here is the next book I am reading. So far it is pretty good. The main character Miles has a really tough teacher who seems to want to get him in trouble. Could that be?

OK, so this is an interesting book. A bit different than my usual read. There seems to be a lot more dialogue in this book. I guess I read more books that usually have more inner dialogue for the characters.

So, it seems like Mr. Chamberlain has it out for Miles. Seriously, he seems to target him in class every day. Why is that? Also, Miles was accused of stealing at his job and lost his job at school that pays for his room and board. Miles feels pretty stressed about this and upset that he was unfairly accused of stealing when he didn't do it! And Miles is having lots of nightmares about a white cat. Sometimes he will awake with pieces of white cat hair on him!

Thank goodness Miles has his best friend, Ganke at school! He is the best! He knows all of Miles's secrets and supports him through everything.

​I'll leave you with a cliff hanger...Mr. Chamberlain IS targeting Miles. Actually, there are TONS of Mr. Chamberlains around targeting kids! What?!

---
Stuart Gibbs doesn't disappoint! I really enjoy reading his books, and this one is definitely another great one! So, this is not a sequel to Belly Up but it does have us with the same characters. In Poached , Teddy is still living at Fun Jungle and is still being targeted by the now head security guard Marge. After being bullied by Vance and being forced to place a mannequin's leg and foot into the shark tank, Teddy finds refuge in the koala exhibit. This is where the problem really begins. Teddy awakens in the exhibit after a short snooze and is seen leaving Kazoo's exhibit by the security cameras. The next day, Kazoo is missing! He has been taken! Teddy is blamed since he was the last to be seen/documented leaving Kazoo's habitat at Fun Jungle. Teddy works on being cleared of this crime while evading Marge and the local police officer Bubba. Things get dicey when Teddy almost dies in an explosion in the shark tank. He comes face to face with a bull shark! Read this book! It is a page turner!
---
This was a fun book to read! I have always wondered what the relationship was truly like as a twin, have you? Well, in this book twins, Claudia and Reese, honestly battle like any pair of siblings. This story is told in a different way. It is Claudia's oral history about the war between her and Reese. It all starts over a Pop Tart. Now that may sound silly, but I can think of plenty of battles with my sister growing up that began over small insignificant things comparable to that. The war has many battles with wins on both sides. Here is an example: Claudia is very upset about something Reese does to embarrass Claudia in the school's cafeteria so she is seeking revenge. She buys a fish and wraps it up and hides it in Reese's backpack. Her hope is that people will make fun of him for smelling so foul. So the book continues with lots of funny "battles" between the twins. Seriously, a fun, fast paced book that you should read!
---
What an interesting book! Wow! This is the type of book that only gives you bits and pieces of the whole story as you are reading. The end of the book finally fills you in on EVERYTHING!
So this is the story of a girl, Rose, who has been in a chemically induced slumber for over 60 years! She is awoken, kind of like sleeping beauty, and has to acclimate to the world she is now awake in. The world has changed so much. The Dark Times came and went and the technology is incredible. She is the heir to an interplanetary empire. While trying to figure out the world she is living in, she must fight to stay alive because someone or something is trying to kill her. It takes a while to figure out why she was in a purposeful coma for so long, and when you find out it will break your heart! Rose is a character who transforms on the pages you read. What a strong character she becomes! I REALLY liked this book; it is long, but well worth it.

---
For all my historical fiction readers, this book is for you! Wow! What a powerful story of a 16 year old Navajo boy who becomes a code talker.
Navajo code talkers were a crucial part of the U.S. effort, sending messages back and forth in an unbreakable code that used their native language. They braved some of the heaviest fighting of the war, and with their code, they saved countless American lives.
After reading this book I have a desire to read and learn more about these important Americans who for so long were not appreciated or celebrated for their heroism.
---
Three cheers for me! Look at me reading another graphic novel! Ok, so this is an interesting tale. First of all, this is a fantasy fiction novel. It is about how two boys, Edmund and "the Childe" were switched at birth. Now Edmund lives in secret as a changeling in the World Above, his fae powers hidden from his unsuspecting parents and his older sister, Alexis. The Childe lives among the fae in the World Below, where being a human makes him a curiosity at the royal palace. Interestingly, when the story takes place above world the borders are in white, and conversely, when the story takes place below world the borders are black.

But when the cruel sorceress Hawthorne seizes the throne, the Childe and Edmund must unite on a dangerous quest to save both worlds—even if they're not sure which world they belong to. What a fun, fast paced story! Give it a try-you will not be disappointed!
Powered by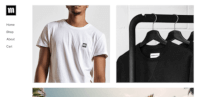 Create your own unique website with customizable templates.